After you've found a house that you just can't wait to place an offer on, it's easy to want to take shortcuts in order to get your sofa down and your feet up that much faster.
But skipping out on a thorough, professional home inspection can lead to missed constructional defects and potentially dangerous hazards. Even if your friend-of-a-friend knows a lot about houses, it's safest for you and your family to hire professional home inspectors.
The experience
Home inspectors spend countless hours learning the ins and outs of building structure, plumbing, airflow, weathering, and home aesthetics. Professional inspectors can work with thousands of homes during their career, and all of those bad pipes and moldy windowsills add to a pretty large knowledge base.
We know exactly where to look for commonly unnoticed mistakes, defects purposefully hidden by a previous owner, and dangers that may arise in the future.
The tools
Our home inspectors don't go cheap with our equipment. We know it's up to us to find every last defect, and to do that we need the best tools at hand.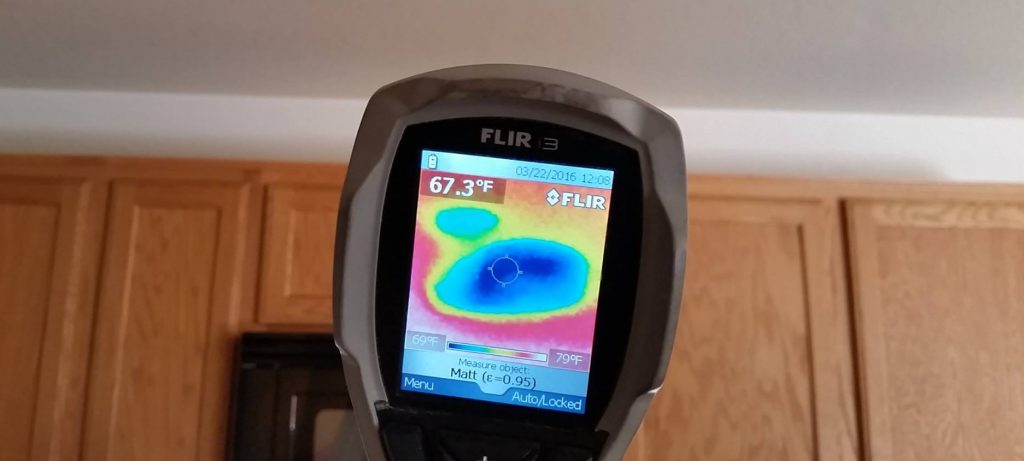 Thermal cameras. Thermal imaging cameras, used to find excessive (or insufficient) heat throughout a house, can cost a few hundred to a few thousand dollars. These cameras are not only helpful but almost mandatory. Uncontrolled heat can lead to fires and the search for a new home.
Radon monitor. Radon testing is an important part of home inspections. Professional home inspectors purchase the most effective and most recommended radon continuous testing monitors to check the air quality in your home.
Sewer cameras. We offer inspections of your sewers and pipes to discover blockages or damage. To navigate your pipes, we use high definition cameras and long, durable, flexible shafts, both of which are very worth the cost.
Good old-fashioned man (and woman) power. Professional home inspectors aren't afraid to get into inconvenient areas to check the smallest details of your home. We'll be on our hands and knees to check for a floor drain plug or climb up on the roof to check the highest shingle for damage.
The sense of safety
If you've found a home you really love, it's not uncommon to subconsciously ignore a few structural or plumbing issues. But these small problems can easily turn into big problems in the next years, months, or even weeks after moving in.
Don't cloud your own judgment when making a purchase this big. All issues, no matter how small, should be documented by a professional home inspector.